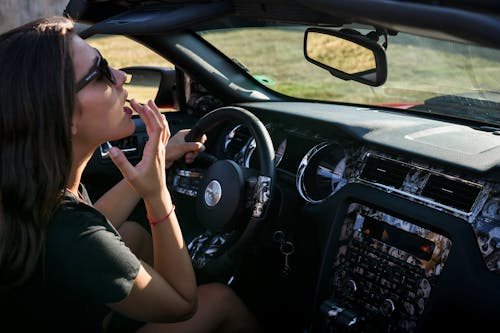 From slammed to glam in 5 minutes with this go-bag? YES! But first, Mama, let me say, it's ok if you don't remember how to get ready to go out like a normal, grown-up woman. And, it's even going to be ok if you've forgotten to calculate how much extra time you need to start getting ready…(hint: Start at dawn).
If you've managed the huge accomplishment of getting a date night or ladies outing on the books, at the last minute, you probably had a daunting realization: "I want to take a purse like a real grown-up woman again. But ugh! I'll have to sort through the diaper bag or backpack, and then try to remember (more likely, forget) what I need". Bear in mind, we're just talking about "need" – like the car keys, not even a far-fetched item like, say, chewing gum. That's a blow! You might've even plopped down into a chair at the weight of that thought. The one-two punch at this point is if in your excitement at changing your clothes from mom uniform to fashionable woman on-the-town, you reach for your hair….Is your hair still in a messy bun, or did you remember to at least run a brush through it? Or by some miracle, did anyone leave you alone, long enough, such that you actually styled it? Either way, your fingertips then leapt from your head to your earlobes at this point because you can't remember (probably didn't) if you put in earrings; the texture of bare earlobes sinks straight to the bottom of your stomach. You're now staring bug-eyed at the ceiling, wondering what you've gotten yourself into….How did you used to live like this all the time, back when you were – well, just You, the Woman – before your first name was apparently changed to "Mom". (Funny how it still reads your given name on your driver's license but, I digress!)….Unfortunately, you've yet to round the last corner in this funhouse of self-talk horrors: "Do I have any make-up on? Like, not left over from yesterday. Hmm, did I wash my face? Wait, I was gonna do that in the shower. Oh no…I forgot to take a shower! Actually, no, I didn't…I was headed there, then I was intercepted; then, someone else shouted my name. I ran like the wind toward my grown-up outfit and locked myself in the closet, ensuring that one victory." At this point, you catapulted from the chair to the nearest mirror. Possible TKO: No make-up!…. Are you running late now, too?
Repeat after me: "I will not cancel my plans. This is self-care. I will rally for the sake of my mental health and well-being."
1-Phrase Pulls You Together!
Go-Bag. Once I check off the MUST-Haves, like car keys, my go-bag is all that's left to remember. Go and Bag are two magical words for a busy, hurrying mom, who against all odds, is still trying to feel presentable – dare I say, "Pretty!" Get to your destination and park. A few minutes in front of your car mirror, and you'll look like you got ready at home. From slammed to glam in 5 minutes with this go-bag! YES!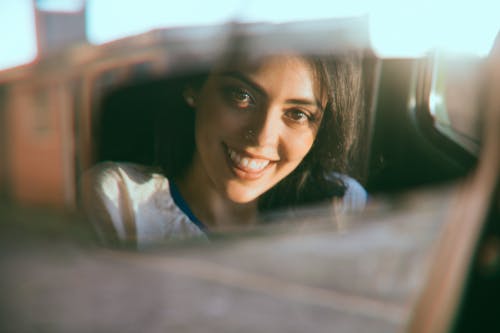 GO-BAG Essentials to Fit Most Purses
SIZE: Choose a size for necessities and accessories. Choose an organized interior. See standard sizes of "cosmetic" pouches that seem versatile for fitting inside most bags to purses. *Pro-Tip 1: My Go-Bag is 5"L x 7"W x 2"D.
FOUNDATION: Choose a solid form with a powder substitute ingredient; it doesn't melt, drip, or scald you. A slim case saves time and effort. *Pro-Tip 1: Substitute Concealer; touch-up and/or troubleshooting. *Pro-Tip 2: Substitute/include travel-size, neutrals-mosaic bronzer powder.
MASCARA: Slim tubes fit best. Thick formulas quickly achieve the desired result. *Pro-Tip: Skip the eyelash curler by choosing a brand with a curved brush.
LIP: Try for 2. Neutral shades will go with any outfit. There should be 1 each, light/daytime color; the other, a darker/nighttime color. *Pro-Tip 1: Choose a Brand that says it's "long-lasting", (e.g. "8+ Hours"). *Pro-Tip 2: Use a lip-stain product under the lipstick/gloss. *Pro-Tip 3: Moisturizing lip balm, tinted or not!
EYELINER: Mess-free, felt-tipped on one end, with smudge eraser on the other end, will be most efficient. *Pro-Tip: Brown-black is usually most versatile; whatever shade achieves the most-neutral effect on you.
PERFUME: (optional) *Pro-Tip: Marker-sized tube; roll-on applicator.
EARRINGS: Try for 2 pairs; one each, silver and gold, to match anything. It's helpful to include an all-purpose pair of studs. *Pro-Tip: Hoops! Link them together so you don't drop one in the car and lose it.
MEDICINE: Tylenol, Allergy relief, and/or?! *Pro-Tip: Toss a couple extra pills of any important/required daily medication in a pill-case sized for your go-bag. No worries; you won't miss a dose!…. — And there you have it! From slammed to glam in 5 minutes with this go-bag! YES!