Let's get you psyched up for your Valentine's Day with these Top 5 Tips! They will – Presto! – put the spark back into a sparkling gaze at your partner for this holiday! I say, "back" because it's likely that the unglamorous rigors of motherhood, as well as the current focus of getting your kiddos classmates' Valentines done, has probably distracted you from tending to your own Valentine spirit. But, never fear! It's quicker and simpler to tap back in than you could ever guess.
Olympic champion and super-mom, Gabrielle Reece, has talked about a famously wise woman named Anne Morrow Lindbergh, and her valuable perspective on these issues. In her book My Foot is Too Big for the Glass Slipper, though only half-joking that it's worth tattooing on just to make sure she doesn't forget, Gabby relayed how Anne so insightfully explained the connection between romantic love and family love. Candidly, then beautifully, Anne helps us understand that love is such a broad concept that, through thick and thin, it can act as a bridge between how parents love each other, as well as how we love a child:
When you love someone, you do not love them all the time, in exactly the same way, from moment to moment. It is an impossibility. It is even a lie to pretend to. And yet this is exactly what most of us demand. We have so little faith in the ebb and flow of life, of love, of relationships. We leap at the flow of the tide and resist in terror its ebb. We are afraid it will never return.
And yet, it's by leaning into that ebb and flow nature that we find the only real, but fluid continuity. Of course, regardless, we will humanly continue to grasp at achieving the feeling of a greater sense of permanency and duration. It is in that process that we can actually find growth, in love. We can realize that making even a small change will brighten the big picture, figuratively – and guess what, literally, too!
Speaking of pictures…Your intuition will say this is obvious but guess what, science is weighing in to back up what it more deeply means to our relationships, when we look at pictures of our partners. In other words, "simply looking at pictures of your spouse helps to boost infatuation, attachment, and marital satisfaction, according to new research published in the Journal of Psychophysiology," (as reported by Eric W. Dolan; PsyPost; 1/18/23). Got it? Run with it, Lady Valentine, heart in hand….
Check out my Top 5 Tips to Get You Psyched Up for Your Valentine's Day!:
Change Your Cellphone Wallpaper to a new or different picture of you and your partner that floods your heart with feelings of adoration!
Upload a Digital Picture Frame like a photo album from a selection of your happiest, most loving memories together! (BONUS: Just the process will be therapeutic – you'll be beaming!)
PRO TIP: Gift This uploaded Digital Picture Frame to your Valentine!
PRO TIP: Gift It for your next Anniversary!
PRO TIP: Attach a Gratitude Card that lists the reasons why you're grateful for your Sweetheart!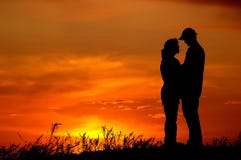 https://scottsdale.momcollective.com/2014/02/12/date-night-at-home/
https://scottsdale.momcollective.com/2017/02/08/not-to-celebrate-valentines-day/
https://scottsdale.momcollective.com/2020/02/09/love-notes-valentines-day-door-affirmations/