Picture it:
A spacious room designed for testing out new skills like walking, crawling and banging into walls and filled with toy stations, playsets, jumping gyms and children.  
Now, in this very large space, there is a boy, barely two.  His messy blond hair blows back as he coasts with glee down a miniature ramp.  The fire truck he is riding is the perfect size for his stocky body and his Crocs provide enough traction to pick up his momentum as he scoots across the floor.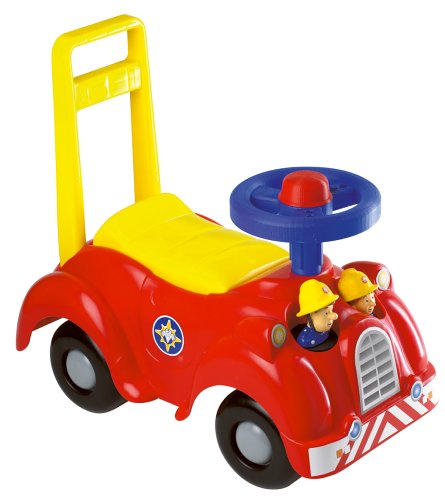 But where is he going so fast?  Right smack into the wall… over and over again…   He scoots this little truck to the beginning of the ramp, pushes himself up to the top then let's 'er rip.  Upon hitting the wall, he lets out a loud hearty laugh and turns the truck around to do it all again. 
I love watching kids as they experiment with the world.  It's even better when the world makes them giggle!  This is just one of the little experiments going on at indoor wonderlands designed to give you and your kiddos a change of scenery, other kids to play with and meet other Scottsdale Moms.
There are two in Scottsdale:
Every other Wednesday from 9-11am
Here are the upcoming dates:
March 17 & 24
April 7 & 21
May 5 & 19
Location: Shiloh Community Center
19021 N. 32nd Street, Phoenix, AZ 85050
There is a $15 registration fee/ family from Sept 09-Aug 10
Make sure to read their policies
Every other Thursday from 9:30-11:30am
Here are the upcoming dates:
March 11 & 25
April 8 & 22
May 6 & 20
They also have an evening playtime from 6:30-7:30 p.m.
Here are their upcoming dates:
March 9 & 23
April 6 & 20
May 4 & 18
Location: Scottsdale Bible Church
7601 East Shea Boulevard, Scottsdale, AZ 85258
Both morning and evening sessions are fantastically FREE!
P.S. Don't forget to sign up for our Moonbeams giveaway.